Web
Interaction
for Everyone
The Best Way to Learn Modern Front-End Development
What you'll learn in this course:
Getting started

What is web interaction?
Configuring your development workspace
Working with HTML, CSS, JavaScript, and the Document Object Model (DOM)
Building your first interaction

Building interactive components from scratch

Simple switch buttons
Toggles
Dismissibles
Tabs
Accordions
Dropdown menus
Modal dialogs
Sortables
Sliders
To-do lists
Interaction development

DOM manipulation and traversal
JavaScript event listeners
JavaScript component classes
Working with asynchronous content
Adding keyboard support
Drag and drop
Swipe gestures for touch screen devices
Working with popular reactive frameworks like Vue.js

Interaction design

Using CSS and SCSS modules
CSS transitions
CSS entry and exit animations
ARIA attributes and accessibility
ARIA "live" content and screen reader design considerations
Working with popular UI frameworks like Bulma
Who should attend:
This course is designed for anyone looking to improve their skill in front-end web development
Developers of all skill levels will enjoy this course; we start out at a basic level, and quickly ramp up to more advanced techniques
Introductory JavaScript programming concepts like variables, loops, and scope are not covered; if you're an absolute beginner, this probably isn't the course for you
Concepts in each lesson are clearly communicated, yet fast-paced and respectful of your time
Buy the Course →
Let's build something.
Throughout the duration of this course, we use practical real-world scenarios to demonstrate fundamental web interaction development techniques.
Upon completion, you'll have built an entire library of common web interaction components, including toggles, tabs, accordions, sliders, and more. These components are production-ready and can be easily deployed to any web application.
I can now say goodbye to npm install bloat!
Taylor
Nice and fast, but not too fast. Great course.
Vikram
Sortables and drag/drop have been a mystery for years! Good stuff.
James
Meet the Instructor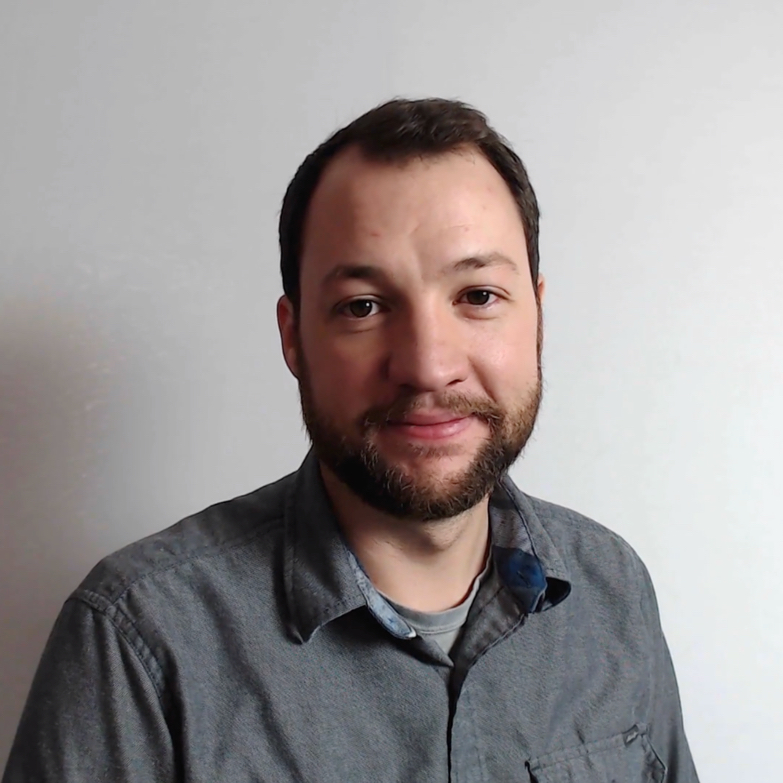 Kyle Schaeffer has been designing and building web applications for over fifteen years. With a focus on the intersection of design, user experience, and front-end development, he has created countless apps and websites for clients around the world.
With a degree in Information Systems and a background in design, Kyle explores the interactive science of app development, user experience, artificial intelligence, data science, and machine learning as it relates to web technology. He is the co-founder of Spiritous, where he leads a team of researchers and developers who build cutting-edge apps for clients around the globe. Outside of work, Kyle tries his hand as an amateur woodworker, musician, writer, and outdoorsman.
Course Outline
Getting Started
FREE! Setting Up Your Workspace
7:51 Your First Web Interaction
42:17
Web Interaction Events and Listeners
22:03 Asynchronous Content
32:58 Toggles Accessibility and Animation
34:09 Advanced Toggles Responsive Components
23:07 Dropdown Keyboard Support
25:09 Sortables Sortable Improvements
18:29 Sortable Lifecycle Events
8:32 Sortable Keyboard Support
16:20 ARIA Live and Screen Readers
25:04
Sliders Slider Navigation Style
16:16 Slider Accessibility
7:55
Reactive Frameworks Introduction to Vue.js
40:58 Building the Crave App in Vue.js
27:01 Wrapping Up with Exit Animations
16:27
Buy the Course
For Students
Access to over 14 hours of instructional video content
Unlimited future updates
Stream videos from any device
Download all video content for offline use
Download all source code, including production-ready toggles, dropdowns, tabs, accordions, sliders, and sortables
For Teams
Purchase any number of student licenses to be allocated to teammates at any time
Save 10% when you purchase 5 or more student licenses
Save 15% when you purchase 10 or more student licenses
---
How many students are on your team?
Buy Team

$446
All prices are USD. Have a question? Want to pay via check? Contact us.
Still not sure? Try the first module completely free.